If you plan to buy books as gifts this holiday season, how would you like to add a special touch for your gift recipient – a personalized message from the author? If that idea appeals to you, than I've got good news – there is a free, easy service that will connect you with authors and will allow you to make an autograph request either for yourself or on behalf of a gift recipient.
It's called Authorgraph, and it's a service that can be used no matter what the book format, regardless of whether it's print, e-book, or audio. If it's an e-book, it doesn't matter whether you have a Kindle, Nook, Sony, or some other type of e-reader. This web site was founded by Evan Jacobs as a way to connect authors and readers.
The only requirement is that the author must have signed up as an Authorgraph author. You can browse the vast selection of over 5,000 authors and 20,000 books, and to make it even easier for you, I'm inviting some of my author colleagues to post in the comments below with their Authorgraph links and their genres. Keep coming back as I suspect that we'll be getting a lot of comments from authors. You can find my Authorgraph page here: http://www.authorgraph.com/authors/stacyjuba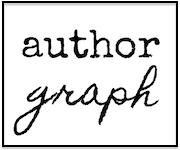 You can request autographs for my adult mystery/romantic suspense novels Twenty-Five Years Ago Today and Sink or Swim; my young adult family hockey novel Face-Off; my young adult paranormal thriller Dark Before Dawn; my Young Ladies of Mystery Boxed Set; and my children's picture books, The Flag Keeper and the Teddy Bear Town Children's Bundle. A signed note from the author is a nice touch to any book gift, whether it's for an adult, a teen or tween, or a child.
Here's how you can get Authorgraphs:
1. Sign up at the site with an email address and password.
2. Choose which authors you would to like make requests of. You can search for a specific author and see if he/she is signed up as a participating author, or you can browse alphabetically. If you click on an author's name, you'll see their book covers and buttons that allow you to Request an Authorgraph for particular titles.
3. Many people like to collect Authorgraphs for their own books, but if it's for a gift, that's fine also. In the comment you leave for the author, just let the author know who you would like the inscription made out to if it's for a gift…i.e. Could you make this out to my 12-year-old nephew Jeremy. Thanks!
4. Once the author completes the Authorgraph, you will receive email links to download a PDF version (viewable in applications like iBooks) or an AZW version (viewable in all Kindle apps on iPad, iPhone, PC, Mac, etc.) of their Authorgraph. The Authorgraph is a separate document, which allows a reader to create a "collection" where he/she can keep all of their Authorgraphs together. You can read the full details about this service here.
If you'd like a paper copy, simply print it out and slip it inside the book. If you'd like it there permanently, then you can use a glue stick or tape to affix it inside the book. If it's for an e-book or audio book download, then you can print out all your Authorgraphs and collect them in a folder, or just save them electronically. If you're collecting inscriptions for a gift, you can either print them out or email the links to the recipient. If a reader uses Amazon's Personal Document Service to receive the Authorgraph on his/her Kindle, then Amazon may charge a small delivery fee.
Interested in requesting an Authorgraph, but you're not sure which authors to start with? Then bookmark this post and keep coming back in December. Authors, if you're on Authorgraph, please leave us your Authorgraph link and a brief overview of your genres. Please tweet and share the post so that we can reach more readers who might be interested in this service during the holiday season. Readers, if you follow the link, you'll see the book covers and Amazon links for each of their books.
Authors, if you're not signed up for Authorgraph, here's how you can add your books. It's quick and easy, and can be used for books with an Amazon ASIN. Wishing you all a happy holiday season filled with lots of books!