Do you enjoy spooky books and love Halloween? Do you miss trick or treating? Then have I got an event for you! If you follow me on Facebook or Twitter, you're going to be seeing a lot of posts relating to Horror Bingo, courtesy of the eFestival of Words Virtual Book Fair Trick or Treat Event. I'm one of several authors participating in this fun event, with my young adult psychic novel Dark Before Dawn. Here is what's going on during the month of October:
Trick or Treat Contest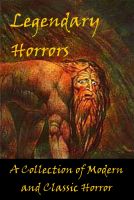 Just visit each participating author's thread in the Event Center and post the words "Trick or Treat". Each day, we will select one person from our trick-or-treaters to get a coupon code to download the horror anthology Legendary Horrors for free from Smashwords.
Horror Bingo
Sign up to get your free Horror Bingo card, and visit the Event Center each day to get the new Horror Bingo word. When you complete your bingo card, turn it in to get a free copy of the undead anthology Return of the Dead Men (and Women) Walking! One winner will also be selected to get a free audiobook version of A Game of Blood courtesy Audible.com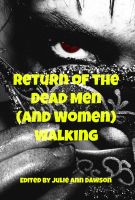 Costume Contest for a $20 Amazon.com Gift Certificate!
How to enter:
1. Post a photo of yourself dressed in your best Halloween costume on the main event thread.
2. On October 25th, we will post a poll asking people to vote for the best costume. Voting will close October 31st.
The winner of the poll gets a $20 gift certificate to Amazon.com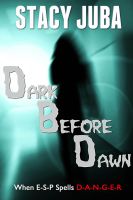 25 Percent Discount on 14 Spooky Books!
Topping off the festivities, throughout October, 14 authors are offering their books for 25 percent off at Smashwords. Each book is a fun read for Halloween. I am offering Dark Before Dawn at the discount. When teen psychic Dawn Christian learns her new fortuneteller friends may be tied to freak "accidents" in town, she has an important choice to make – continue developing the talent that makes her special or challenge the only people who have ever accepted her. To get the codes for each book, click on each title in the threads listed here.
Have fun!
Send My Free Storybook Valley Welcome Kit
Get a sneak peek into Stacy's romantic comedy series set at a theme park. Includes sample chapters, princess tips, interviews, and more. You will also be subscribed to the Staycation newsletter, filled with book news, surprise bonus content, and perks for readers.
Stacy Juba has written sweet and sassy chick lit novels, mysteries about determined women sleuths, and entertaining books for young adults and children. Her books include the Storybook Valley chick lit series and the Hockey Rivals young adult sports novels.
Stacy is also a freelance developmental editor and online course creator. Sign up for her free masterclass, How to Create Your Editing Game Plan. 
Stop by her other websites and blogs: Shortcuts for Writers and Hockey Rivals.