Update on the campaign: I woke up on St. Patrick's Day to find the book ranked #5 on Nook overall and the #2nd bestselling mystery on Nook, and #30 on the Amazon Kindle Top 100 Paid List! Thank you to all who have been supporting the campaign!

Thanks for stopping by to check out the #WhoKilledDianaFerguson campaign to spread the word about my mystery/romantic suspense novel Twenty-Five Years Ago Today! If you buy the book during the campaign, or if you've read it in the past, then if you follow the instructions below, I'll send you the codes to download six e-books for FREE! And even if you don't buy the book, I have a few free gifts just for stopping by.

1. Get in on the secret – join thousands of readers in discovering Who Killed Diana Ferguson! Buy Twenty-Five Years Ago Today at any of these retailers and get 6 books for free! Let me know you've purchased the e-book or audiobook between now and April 1, 2013 (Extended from March 24, 2013,) or that you've read the book in the past, by sending any of the following to stacy at stacyjuba.com – forward me your receipt, OR type out the short 25 Years Ago Today snippet that opens Chapter 4, OR send me a link to a review of Twenty-Five Years Ago Today (new or old) that you posted on a retail site, reader site, or your blog. As a thank you, I will send you a list of free Smashwords codes for all of the below books, which were generously donated by my author friends for this campaign. Smashwords offers books in formats compatible with Kindle, Nook, iPad, Sony, phones, computers, and more. Included with the list of codes will be information on how you can download the books onto your e-reader device.
Twenty-Five Years Ago Today Blurb: For twenty-five years, Diana Ferguson's killer has gotten away with murder. When rookie obit writer and newsroom editorial assistant Kris Langley investigates the cold case of the artistic young cocktail waitress who was obsessed with Greek and Roman mythology, not only does she fall in love with Diana's sexy nephew, but she must also fight to stay off the obituary page herself.
E-Book Retailers: (on sale for 99 cents for a limited time at Amazon, Kobo, Barnes & Noble)
Amazon Kindle

Barnes & Noble (Nook)

Smashwords
iTunes
Sony Reader Store
Kobo
All Romance Ebooks
Also available as part of the Young Ladies of Mystery Boxed Set.
The audio version of Twenty-Five Years Ago Today is narrated by Erin Moon, whose performance and array of voices for each character is a real treat! The book is WhisperSynched for voice ready so that readers can switch seamlessly between listening and reading. Audio retailers are listed below:
Audible
Amazon
iTunes
Once you've followed the instructions listed above, then I will send you free Smashwords codes for each of the below books: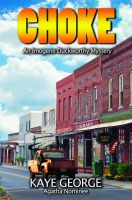 Choke: An Imogene Duckworthy Mystery by Kaye George – Twenty-two-year-old Imogene Duckworthy has been waiting tables at Huey's Hash in tiny Saltlick, TX, itching to jump out of her rut and become a detective. When Uncle Huey is found murdered in his own diner, a half-frozen package of mesquite-smoked sausage stuffed down his throat, Immy, an unwed mother who has always longed to be a PI, gets her chance to solve a real crime.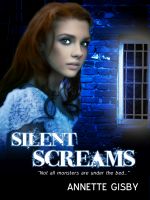 Silent Screams by by Annette Gisby – Jessica Miller is a young woman with secrets, dark secrets that she feels she can't tell. Referred to a psychiatrist after a failed suicide attempt, she is reluctant to reveal the reasons why. The truth emerges over several sessions and it soon becomes clear that Jessica isn't the only one with secrets. Some of them should have remained buried… Not all monsters are under the bed.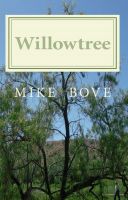 Willowtree by Mike Bove – Bruce DelReno, a retired mailman and avid golfer, gets involved in murder investigations after finding a body near the golf course. Bruce sees the murders connected to the secrets and entangled relationships of a group of locals in Willowtree, a fictitious Arizona town.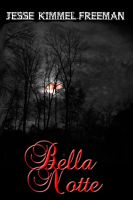 Bella Notte by Jesse Kimmel-Freeman – Vampires? Check. Werewolves? Check. Death prophecy to hang over your head? Double check. Seventeen year old Emma Hutchinson struggles to find her place in the world she has been born to as she tries to decide whether she should be with Michael, the boy she has been dreaming about since she was three or if she belongs with Dominic, her betrothed.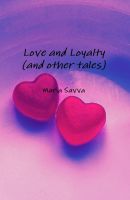 Love and Loyalty (and Other Tales) by Maria Savva – Thought-provoking, memorable tales of life and love, luck and loss, deceit and lies, the unexpected and the true to life.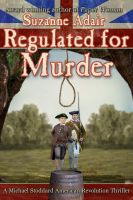 Regulated for Murder: A Michael Stoddard American Revolution Thriller by Suzanne Adair – For ten years, an execution hid murder. Then Michael Stoddard came to town. Bearing a dispatch from his commander in coastal Wilmington, North Carolina, redcoat Lieutenant Michael Stoddard arrives in Hillsborough in February 1781 in civilian garb. He expects to hand a letter to a courier working for Lord Cornwallis, then ride back to Wilmington the next day. Instead, Michael is greeted by the courier's freshly murdered corpse, a chilling trail of clues leading back to an execution ten years earlier, and a sheriff with a fondness for framing innocents—and plans to deliver Michael up to his nemesis, a psychopathic British officer. Regulated for Murder was on Suspense Magazine's "Best of 2011" list.
Gifts Just for Dropping By:
Please feel welcome to take advantage of the below offers whether you have purchased the book or not.
1.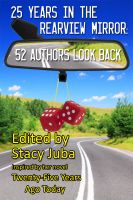 Get 25 Years in the Rearview Mirror: 52 Authors Look Back, the companion book to Twenty-Five Years Ago Today, for free at many e-book retailers. Includes a bonus scene highlighting the last day of Diana Ferguson's life! Download details here.
2. Download the brand new free audiobook edition of my short murder mystery, Laundry Day. Performed by award-winning narrator Nicole Poole, who is an Audie Award Finalist, AudioFile Earphones Award recipient, and a recipient of the Publisher's Weekly Listen Up Award. Since this month is all about mysteries on my blog, this was the perfect time for Nicole and I to unveil our collaboration as a free gift to our readers and listeners. Also a free e-book. Download details here.


3. Would you like to read a deleted scene from Twenty-Five Years Ago Today and get a behind-the-scenes peek into how authors go about doing rewrites? Sign up for my newsletter and you'll get the free scene and an interview with Twenty-Five Years Ago Today heroine Kris Langley in your welcome message. Sign up here and you'll receive 3 issues per year and special perks.
4. How would you like to win a Kindle Fire? To celebrate my #WhoKilledDianaFerguson campaign, I am one of the authors participating in a huge giveaway coordinated by the blog I Am A Reader Not A Writer. The winner will choose from a Kindle Fire, a $199 Amazon gift card or a $199 Pay Pal gift card! Entries now open!
Thank you for coming by!
Send My Free Storybook Valley Welcome Kit
Get a sneak peek into Stacy's romantic comedy series set at a theme park. Includes sample chapters, princess tips, interviews, and more. You will also be subscribed to the Staycation newsletter, filled with book news, surprise bonus content, and perks for readers.
Stacy Juba has written sweet and sassy chick lit novels, mysteries about determined women sleuths, and entertaining books for young adults and children. Her books include the Storybook Valley chick lit series and the Hockey Rivals young adult sports novels.
Stacy is also a freelance developmental editor and online course creator. Sign up for her free masterclass, How to Create Your Editing Game Plan. 
Stop by her other websites and blogs: Shortcuts for Writers and Hockey Rivals.