Are you a blogger who would like to share this deal with your readers? Stop by for a copy and paste blog post!

How would you like to buy one beach read and get 10 beach reads as a free gift? If you're like many people, you'd love to load up your e-reader with beach reads for summer vacation, but don't have time to spend aimlessly browsing retail sites clicking on random book covers. Every day on Twitter, book lovers tweet pleas such as "Help! I need Kindle suggestions!" Or, "Going on vacation. Need books for my Nook." Or "Taking a long car ride. Need audiobooks. Suggestions?"
That's the focus of #BeachReadSOS – to help book lovers load their e-readers with quality books so they won't need to call SOS. SOS also refers to Sink or Swim, the fictional TV game show featured in my mystery novel of the same title. The show takes place on a Tall Ship and contestants must walk the plank, including my heroine Cassidy who gets booted off in chapter one. After she returns to her normal life as a personal trainer, Cassidy needs to call SOS for real when a killer follows her every move. Anyone who buys Sink or Swim before June 1, 2013 (the e-book is on sale for 99 cents for a limited time at many retailers) can contact me for 10 free books representing a wide range of popular genres including romantic comedy, mystery, suspense, thriller, contemporary romance, and fantasy. Instructions on how to redeem the offer are below. I also want to mention that there is a brand new audiobook edition just released this month and it is narrated by the talented actress Funda Duval – it's like listening to a movie without the visuals. Her performance and range of voices is truly amazing. Listen to a sample on Audible.

Buy my beach read Sink or Swim at any of the below retailers and get 10 beach reads for free! Let me know you've purchased the e-book or brand new audiobook edition by June 1, 2013, or that you've read the book in the past, by sending any of the following to stacy at stacyjuba.com – forward me your receipt, OR type out the first couple lines of Chapter 5, OR send me a link to a review of Sink or Swim (new or old) that you posted on a retail site, reader site, or your blog. As a thank you, I will send you a list of free Smashwords codes for the 10 books featured below, which were generously donated by my author friends for this campaign. Smashwords offers books in formats compatible with Kindle, Nook, iPad, Sony, phones, computers, and more. Included with the list of codes will be information on how you can download the books onto your e-reader device. Please note that the last day to redeem these free codes will be June 5, 2013. Be sure to read the entire post for links to some bargain beach reads written by our donating authors!
Sink or Swim retailers listed below. The book is on sale for 99 cents during May at Amazon, Barnes & Noble, Kobo and Apple; $2.99 at other e-book retailers
Amazon Kindle

Barnes & Noble (Nook)

Smashwords
iBookstore
Kobo
Sony Reader Store
All Romance Ebooks
Audiobook edition narrated by Funda Duval. It is WhisperSync for voice ready so that readers can switch seamlessly between listening and reading, and readers who own the Kindle book will see a deep discount offered for the audiobook. Now available at:
Amazon
Audible
iTunes
A #1 Kindle Bestseller in the Romantic Suspense and Women Sleuth categories, a Nook Mystery Bestseller and made the Nook Top 100. How do you change the channel when reality TV turns to murder? Personal trainer Cassidy Novak has gained fame for starring on a hit reality show. Not only does she lose and have to walk the plank, but upon returning home, Cassidy discovers she is being stalked. As her former competitors get killed off, Cassidy refuses to play by the stalker's bizarre rules. She's also being shadowed by photographer Zach Gallagher, who has been assigned to capture her personal moments for the local newspaper. She wants to trust Zach, but fears he may not be as nice as he seems. When the stalker forces a showdown, Cassidy must walk the plank again – this time for her life. Recommended by Coffee Time Romance & More, Romance Junkies, Book-Club-Queen, and many more reviewers, and endorsed by contestants from Survivor, The Amazing Race, and Big Brother.
FREE GIFTS WITH PURCHASE: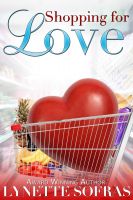 Shopping for Love by Lynette Sofras: Love can find you in the strangest places – but it's never for sale! They meet in a supermarket and the attraction is mutual. But Greg is still raw from his painful divorce and Emma, his children's teacher, is recovering from her own heartache. Then the reappearance of Emma's career-obsessed ex-boyfriend and Greg's spiteful ex-wife threatens to kill their new love before it has even begun.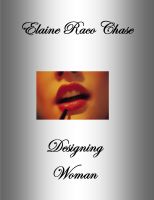 Designing Woman by Elaine Raco Chase: Head for Daytona Beach – where the Atlantic Ocean can't cool off architect B.J. (Brandy) Abbott when she takes on Griffen St. Clair in this witty, erotic romantic comedy reviewers have anointed: "The romance for every woman who's never had the nerve!" Battle of the sexes has never been so much fun!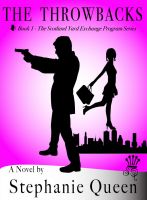 The Throwbacks by Stephanie Queen (Romantic Comedy Mystery): Book 1 in Scotland Yard Exchange Program Series: To salvage his career, exiled Scotland Yard detective, the not-so-young David Young, joins the Boston Police Department. He can't resist an unlikely romance with his young and vivacious decorator, Grace Rogers, until she becomes a key witness in his high-stakes case–and like Kryptonite to his career.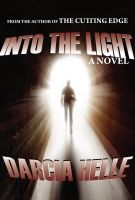 Into The Light by Darcia Helle: Max is served a divorce with his morning coffee and is murdered before day's end. Now a clumsy and confused ghost, Max refuses to go into the light until he finds his killer. Private investigator Joe Cavelli agrees to investigate Max's murder. In the process, the unlikely pair forever alter each other's future.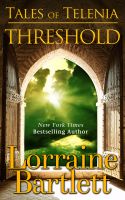 Tales of Telenia: THRESHOLD (Fantasy) by Lorraine Bartlett: A female astronaut crashes on a strange planet and is threatened by the archaic inhabitants who demand she relinquish her advanced technology.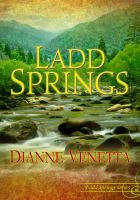 Ladd Springs (Book #1 in a series of 5) by Dianne Venetta: A deathbed promise and a mysterious find in the forest bring Delaney Wilkins and Nick Harris together in a dramatic fight for the rights to Ladd Springs, a natural mecca in the eastern Tennessee mountains. Clem Sweeney and Annie Owens want to stake a claim of their own, but only one will win the prize…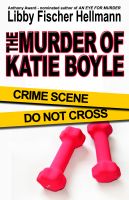 The Murder of Katie Boyle (A Short Story) by Libby Fischer Hellmann
I'm often asked how my two crime series protagonists, Ellie Foreman and Georgia Davis originally met each other. This story, about the murder of a fitness instructor (haven't you wanted to kill yours?), explains. The story can also be found in print and audio in NICE GIRL DOES NOIR.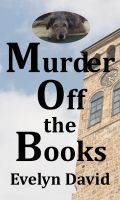 Murder Off the Books by Evelyn David: Private Detective Mac Sullivan and his Irish Wolfhound sidekick search for a murderer while dealing with a scooter-riding senior with dreams of trench-coat adventures, a crazed exterminator looking for his truck, and a funeral home makeup artist whose mid-life crisis isn't any the less stressful because her clients never complain.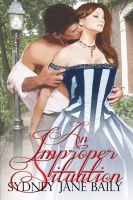 An Improper Situation by Sydney Jane Baily: Charlotte should be the catch of Spring City, CO. But cloaking her identity behind a male pen name, she won't risk heartbreak. Boston lawyer Reed Malloy has a mission—deliver two orphaned children to their cousin. He's not prepared for Charlotte's flat-out refusal to take them or for falling in love. Sinister forces and scorned women conspire to keep them apart.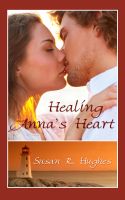 Healing Anna's Heart (contemporary romance) by Susan Hughes: Struggling with guilt over the accident that took her fiancé's life, Anna is determined to keep Ben's family from learning what really happened that night. Easier said than done when she finds herself in the arms of his brother Josh, who has secretly loved Anna since the moment they met.

***BARGAIN BEACH READS: Looking for more books to read this summer? Please check out the below bargain books for sale by our donating authors. Please visit their websites for retail links and blurbs. Watch my blog for upcoming spotlight posts on a beach read from each author.***

Lynette Sofras: Wishful Thinking, Contemporary Romance, In Loving Hate, Romantic Suspense), Killing Jenna Crane, Romantic Thriller
Elaine Raco Chase: Video Vixen (about a soap opera); Double Occupancy (set at a villa in Mexico), One Way or Another – set in Virginia Beach. Romance
Lorraine Bartlett: Victoria Square cozy mysteries: A Crafty Killing, The Walled Flower, One Hot Murder
Stephanie Queen: The Hot Shots, Book 2 Scotland Yard Exchange Program Series, Romantic Comedy Suspense; Playing the Game, Contemporary Romance
Darcia Helle: The Cutting Edge,Dark Humor/Suspense, No Justice, Suspense, Hit List. Suspense
Dianne Venetta : Debut series for alternate beach reads…romantic women's fiction – Jennifer's Garden – currently free on Amazon Kindle; Lust on the Rocks, Whisper Privileges
Libby Fischer Hellmann: (exclusive to Amazon) An Eye For Murder, A Picture of Guilt, An Image of Death. Mystery
Evelyn David: Murder Takes the Cake, Murder Doubles Back, The Ghosts of Lottawatah. Mystery
Sydney Jane Baily : An Irresistible Temptation (historical romance)
Susan R. Hughes: Wine & Roses (contemporary romance), Divided Hearts (contemporary romance), Sense of Touch (historical romance)

Sale Extended for Limited Time! Please note that my beach read Twenty-Five Years Ago Today, a GalleyCat Barnes & Noble Bestseller and GalleyCat Mystery & Thriller Bestseller which reached the ranking of #5 overall in the Nook store this March and #30 on the Amazon Paid Kindle list, is also 99 cents for a limited time. Join well over 13,000 readers in the last two months alone in finding out who killed Diana Ferguson!


***#Books4REalityTVFans – For even more bargain beach reads, check out these fun books revolving around reality TV or television themes in genres including mystery, romance, young adult, and middle grade***
Send My Free Storybook Valley Welcome Kit
Get a sneak peek into Stacy's romantic comedy series set at a theme park. Includes sample chapters, princess tips, interviews, and more. You will also be subscribed to the Staycation newsletter, filled with book news, surprise bonus content, and perks for readers.
Stacy Juba has written sweet and sassy chick lit novels, mysteries about determined women sleuths, and entertaining books for young adults and children. Her books include the Storybook Valley chick lit series and the Hockey Rivals young adult sports novels.
Stacy is also a freelance developmental editor and online course creator. Sign up for her free masterclass, How to Create Your Editing Game Plan. 
Stop by her other websites and blogs: Shortcuts for Writers and Hockey Rivals.